Founded in 1985, VIP Planners, Inc. is a Registered Investment Advisory firm specializing in wealth management. Our clients include individuals, families and small businesses.
VIP Planners is very proud to be an independent firm which means you will get the benefits of working with a boutique firm rather than a national chain. We work one-on-one to provide a personal, comprehensive, financial plan tailored for each client's goals and needs.
Terry L. VandeLinde, ChFC
Founder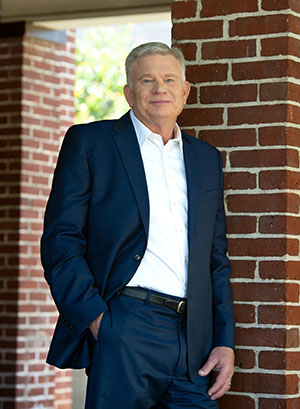 Terry VandeLinde has been managing VIP Planners, Inc. since 1985. Having extensive experience in professional money management, Mr. VandeLinde serves his clients by building strong and lasting relationships. He holds himself and the firm to the highest standards of service, ethics, and always putting the client first.
Terry attended the University of Nebraska. He is a Chartered Financial Consultant which means that he has completed the most extensive educational program required for any financial services credential. The authority to use the ChFC mark is granted by the Certification Committee of the Board of Trustees of The American College, and that privilege is contingent on adherence to strict ethical guidelines.
Terry has conducted numerous seminars for organizations and associations on Financial Planning, Charitable Gifting, and Estate Planning strategies. He has taught "Manage Your Money" and "The Art and Science of Estate Planning" with the Roanoke County Schools Adult Education program and conducted various seminars for businesses. Terry has published articles for various newsletters and magazines including the Valley Commerce and was formerly the Personal Finance Editor for the Virginia Southwest. He has also been featured in The Roanoker magazine, The Roanoke Times, South Roanoke Living and on local TV and radio stations
Terry is a member of the Roanoke Estate Planning Council, Kiwanis of Roanoke, New Hope Christian Church Finance Committee Chairman, and the Society of Financial Service Professionals.